Forget about white sugar and try a brownie made with jaggery. These brownies can be made without as electric mixer and have the texture of devil's food cake.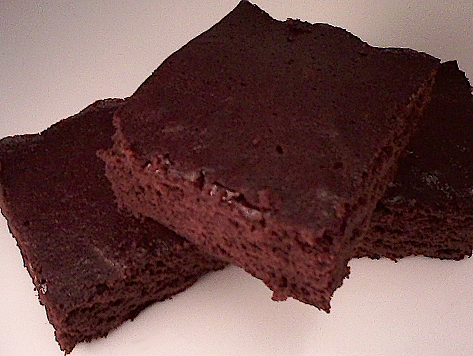 1/2 cup strong coffee (preferably made in a French press)

400 grams grated jaggery (from a block of solid jaggery)

1/2 teaspoon kosher salt (or 1/4 teaspoon table salt)

3/4 cup Dutch-processed cocoa

1/2 teaspoon baking soda

2/3 cup melted butter, divided

2 large eggs

1 1/3 cups unbleached all-purpose flour

1 teaspoon vanilla
Grease or spray a 9"x13" baking pan and set it aside. Heat your oven to 350 degrees Fahrenheit.
In a sturdy saucepan, melt the jaggery and salt in coffee over low heat. Using a fine-mesh sieve, strain this mixture into a heat-proof bowl to remove any impurities in the jaggery. Rinse the saucepan throughly and pour the coffee/jaggery mixture back into the saucepan. Set aside.
In a large mixing bowl, combine the cocoa and baking soda and mix with fork for 1 minute. Pour in 1/3 cup of the melted butter and stir until combined.
Bring the coffee/jaggery mixture to a boil and pour into the cocoa mixture. Whisk until the mixture is warm, but no longer hot. Stir in the eggs and the other 1/3 cup of melted butter.
Add the flour and vanilla and stir until combined.
Pour into prepared baking pan. Bake 35 minutes. Cool in the baking pan on a rack. Cut and remove the brownies to serve.