Made with Italian doppio-zero flour instead of all-purpose or cake flour, my foundational cake offers a moist and satiny crumb. In future culinary labs, I will build on this foundation to develop more cake recipes with doppio-zero flour.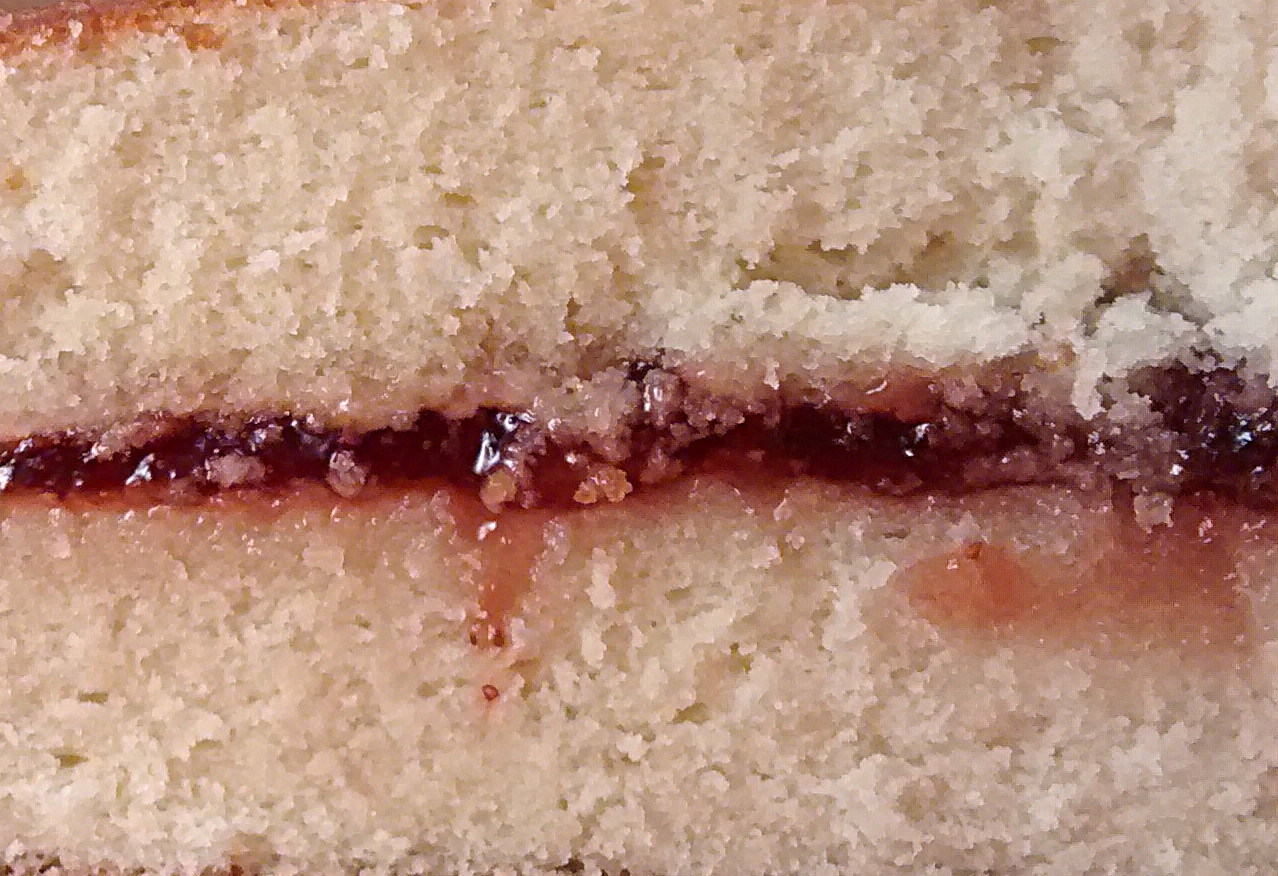 3 cups (360 grams) doppio-zero flour, sifted (I used Antimo Caputo "00".)

1 tablespoon baking powder

2 sticks room-temperature butter, cut into 16 tablespoons

1 cup whole milk at room temperature

1 teaspoon kosher salt (or 1/2 teaspoon table salt)

2 teaspoons vanilla extract

1 teaspoon rose water

2 cups white sugar

4 large eggs at room temperature
Heat your oven to 350 degrees Fahrenheit. Grease or spray two 9"x3" round baking pans and set them aside.
Combine the sifted doppio-zero flour and baking powder in the bowl of a stand mixer fitted with the paddle attachment. Turn the mixer on at its lowest setting and allow the ingredients to mix for 2 or 3 minutes.
Add the 16 tablespoons of butter and allow it to combine with the flour on the mixer's lowest setting. It will take longer to combine than all-purpose flour and the mixture may ball up; this is normal.
Add the salt, vanilla extract and rose water to the milk. Stir until the salt is dissolved. Pour into the mixer's bowl. Add the sugar. Mix on a low speed until combined. Stop the mixer and scrape the bottom of the bowl to ensure mixing is complete.
Add the eggs one at a time, combining throughly after each addition. Turn the mixer up to medium speed and allow the batter to beat for three minutes.
Divide the batter evenly between the pans and smooth the tops with an offset spatula. Rap the pans on a flat surface a few times to eliminate any bubbles.
Bake for 27-31 minutes, until firm and a toothpick inserted in the center comes out clean. Remove from the oven and allow to cool in the pans for 10 minutes before removing from the pans and allowing to cool to room temperature on wire racks.